What Is Dry Eye?
Dry eye is a condition that causes your eye(s) to feel excessively dry, fatigued, and uncomfortable. If your eyes can't produce enough tears, or they produce tears that aren't stable, you can experience dry eye symptoms.
Tears can be unstable for many reasons. If your tears lack certain components, such as enough oil, it can lead to inflammation and damage to the surface of the eye.
Dry eye is very treatable. Our team can help you diagnose and treat your dry eye. Schedule your appointment with us today.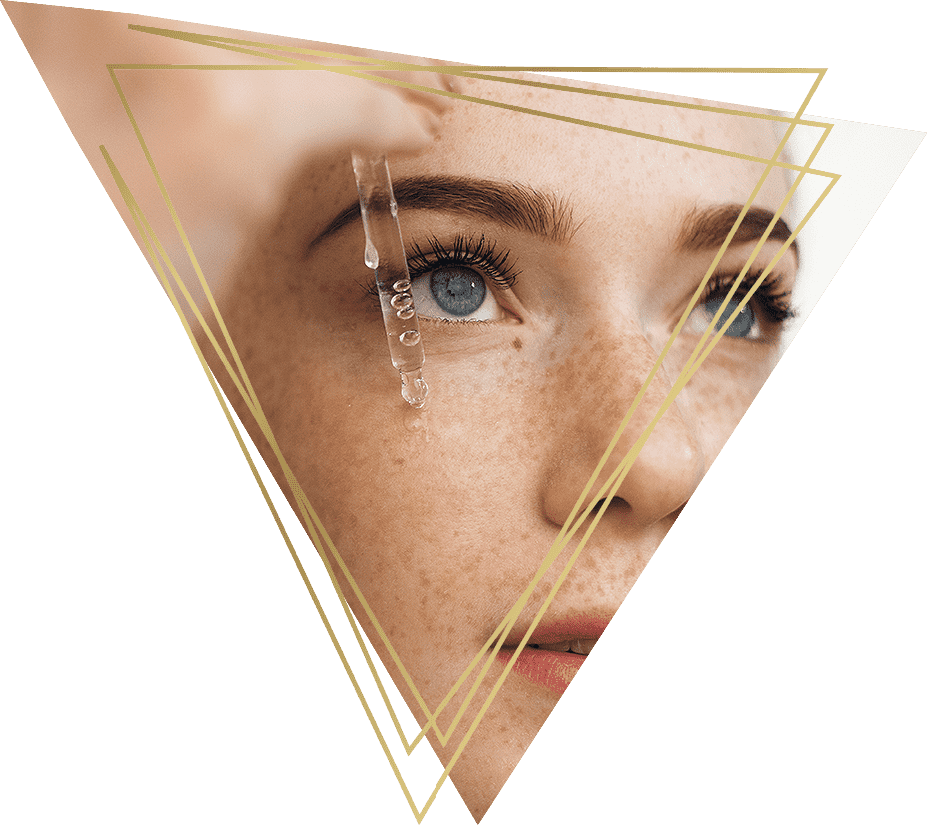 Do I Have Dry Eye?
Excellent question!
Everyone can experience symptoms of dry eye. A comprehensive eye exam can determine whether you have dry eye disease. Take our dry eye quiz to see if you could benefit from dry eye treatment.
We're here to help. Contact us today to schedule a dry eye evaluation.
Complete Your Dry Eye Evaluation
The first step to getting treatment is to come in for a comprehensive dry eye evaluation. This evaluation is quick, noninvasive, and incredibly useful in finding a treatment that works for you. We can use a variety of tools to determine if you have dry eye.
Comprehensive Eye Exam
A comprehensive eye exam is a simple and effective way to determine whether you have dry eye. If you are due for an exam (adults should get eye exams every 1 – 2 years), you can ask us about dry eye symptoms and treatments.
Tear Volume Test
If you express a specific concern regarding dry eye, we may perform a test to measure your tear production. This is called the Schirmer test and it uses blotting paper to determine whether your eyes are producing adequate amounts of tears.
Alternatively, we can perform a phenol red thread test. This test uses a thread infused with pH-sensitive dye to collect and measure tears.
Tear Quality Test
Depending on your symptoms, we may perform a tear quality test. Using special eye drops, your doctor can determine the surface condition of your eyes. This test measures staining patterns on the cornea and how long it takes tears to evaporate.
TearLab
The TearLab performs a tear osmolarity test which measures the composition of your tears. Tears should normally have a mix of water and particles, but with dry eye disease, there will be less water in the tears.

Get Treatment that Works for You
Contact us today to book your dry eye evaluation.
Our Location
Elite Vision Consultants is located in Crown Point, on the corner of North Main Street and West Robinson Street. There is street parking available directly in front of our office. If you're having trouble finding us, please don't hesitate to give us a call!

Our Address
123 N. Main St, Suite 102

Crown Point

,

IN

46307
Our Hours
Monday

:

8:00 AM

–

3:00 PM

Tuesday

:

8:00 AM

–

3:00 PM

Wednesday

:

10:00 AM

–

7:00 PM

Thursday

:

10:00 AM

–

3:00 PM

Friday

:

8:00 AM

–

12:00 PM

Saturday

:

Closed

Sunday

:

Closed