A Clear Vision of Success
Myopia is one of the most common vision conditions in North America.
This condition causes objects at a close range to appear clear and objects at a distance to appear blurry.
The severity of myopia can vary by person. It usually develops in early childhood and can progress until the age of 25. Getting myopia control treatment can help slow the progression of myopia in children as they grow up.
Contact us today to learn about myopia control for your child.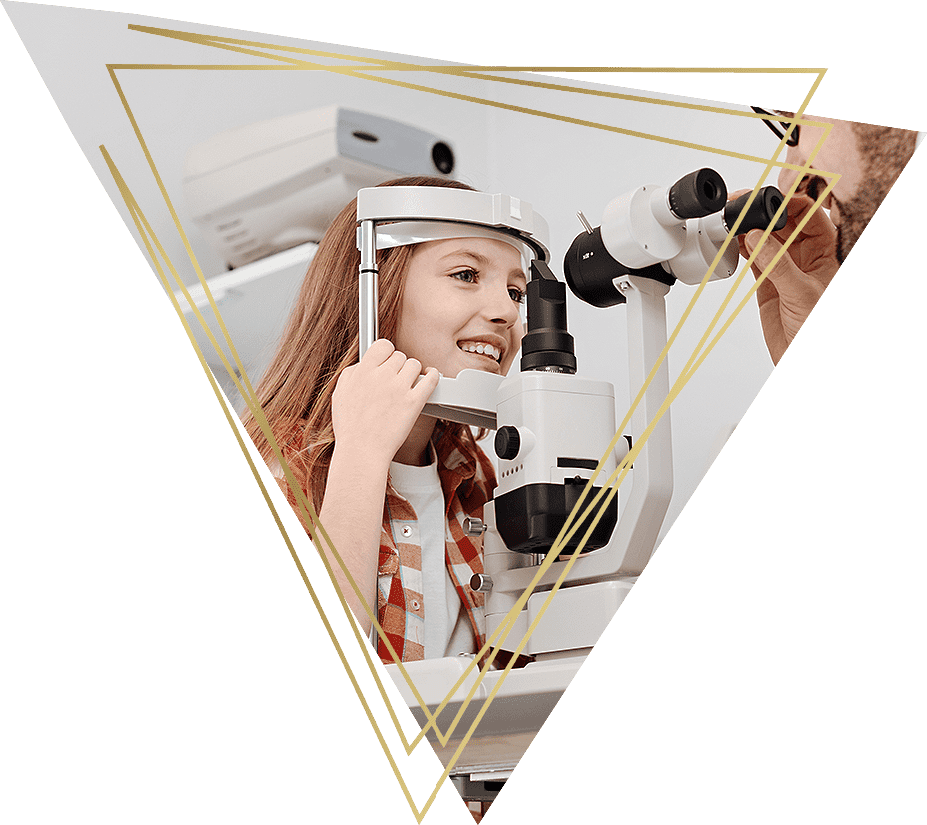 How We Manage Myopia
There are a variety of treatments available to help manage myopia. Our team is here to help you find the best treatment for your child, so our kids can focus on being kids.
Ortho-K
Orthokeratology lenses, or ortho-k, can help gently reshape your child's cornea while they sleep. This provides an effective, but temporary, correction of their myopia. Ortho-k lenses can be very effective in slowing the progression of myopia.
Multifocal Soft Lens
Multifocal contact lenses have multiple prescriptions in a single lens. This usually includes a close range, intermediate range, and far range prescription. Multifocal lenses can be effective for managing myopia by providing clear vision at all distances.
Atropine Therapy
Atropine therapy is a treatment that uses eye drops to dilate the pupils and temporarily paralyze the focusing muscle and mechanisms inside the eye. This has been shown to slow the progression of myopia in children.
By using one drop per eye each day, usually at night, atropine can help the eye fully relax and temporarily stop myopia from further developing.
Does My Child Need Myopia Control?
If you notice changes in your child's vision, you should bring them in as soon as possible. Myopia control could help your child preserve their vision for years to come.
Signs & Symptoms of Vision Issues
Some signs and symptoms of vision issues in children include:
Squinting
Head tilting
Covering one eye
Rapid blinking
Frequently rubbing eyes
The 20/20 Myth
A person with 20/20 vision can still have issues in their visual system. If your child has 20/20 vision but seems to experience problems with their vision and learning, it may be time to visit your optometrist.

Book Your Child's Appointment Today
Contact us today to see if myopia control is right for your child.
Our Location
Elite Vision Consultants is located in Crown Point, on the corner of North Main Street and West Robinson Street. There is street parking available directly in front of our office. If you're having trouble finding us, please don't hesitate to give us a call!

Our Address
123 N. Main St, Suite 102

Crown Point

,

IN

46307
Our Hours
Monday

:

8:00 AM

–

3:00 PM

Tuesday

:

8:00 AM

–

3:00 PM

Wednesday

:

10:00 AM

–

7:00 PM

Thursday

:

10:00 AM

–

3:00 PM

Friday

:

8:00 AM

–

12:00 PM

Saturday

:

Closed

Sunday

:

Closed